Ho Ching to retire as Temasek Holdings CEO, Dilhan Pillay Sandrasegara
to take over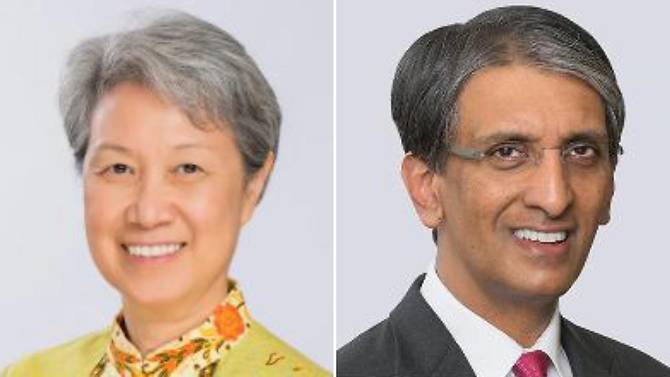 Ms Ho Ching will retire as the chief executive officer (CEO) of Temasek Holdings and step down from its board
on Oct 1, the state investor said on Tuesday (Feb 9).
Taking her place is Mr Dilhan Pillay Sandrasegara, who will succeed her as CEO and executive director on
the same day.
"Leadership succession is a strategic responsibility of the board," said Temasek Holdings chairman
Lim Boon Heng. "We have had in place an annual review since the early 2000s. This is to enable the board
to be prepared for all eventualities, with various succession options over different time horizons."
Mr Lim said Ms Ho "has been very much part of this process".
"Indeed, she has been very active, working over the years to identify various potential successors both inside
and outside of Temasek. She has also played a key role in nurturing a strong leadership bench in Temasek,
several of whom have gone on to CEO appointments beyond Temasek," he said.
Mr Lim described Mr Pillay as an established leading corporate lawyer, who joined Temasek 10 years ago
"with a sense of mission and purpose".
More stories can be read here. :
สมัครสมาชิก slotxo