Another day, another concise guide. You know me, the shorter and more explicative with less words the better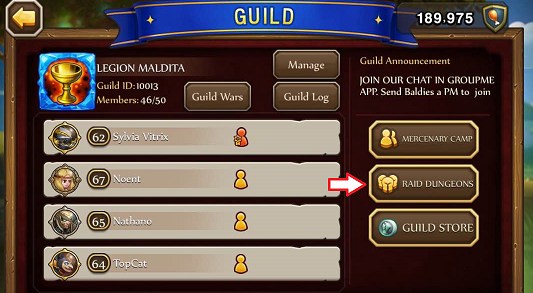 OBJECTIVE:
- Clear dungeons with your guild mates to receive
Gold, valuous Equipment items and Guild coins
.
HOW IT WORKS:
- You must
belong to a Guild
to be able to participate.
- You can only participate in Chapters and stages that you have beaten in Normal Campaign mode.
- Every member has
2 tries per raid dungeon
open everyday. That means i.e. 2 chapters opened -> 4 attacks
-
Guild Points are needed to be able to start or reset a chapter
.
- You can
contribute to your Guild Points
just using stamina (to a maximum of 800 a day per user).
- All monsters are 5 stars in raid chapters and at the final stage of the last map of every Raid chapter you will face a boss.
- Last hitting the last boss of every raid chapter gets extra 30 guild coins.
- Once a Chapter has been completed, leader and Elders can
reset
it so the guild can start it again and also they may
open the next one
if your guild is ready.
- If your guild completes a Chapter in the bonus time you all will receive an extra of guild coins.
- If you break the damage dealt record of an individual Chapter (not stage) you will receive 100 diamond and 200 guild coins.
- With Guild coins you can buy Soulstones in the Guild Emporium.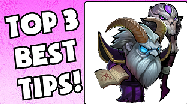 This time I´ll give 5 best tips
1) For an optimal perfomance,
coordinate your attacks
so the best Magic/Physical hitters attack first when needed.
2) Guilds should have
levelled members
so the dungeons opened can be attacked by almost everyone.
3) Aim is that
all members attack 2 times every dungeon and contribute up to 800 guild points
everyday.
4) Don´t be in a Guild that do manual distribution of loot. You can check it in the Guild Log and the Loot distribution log.
5) Don´t be in a Guild that allow Cut in Line.